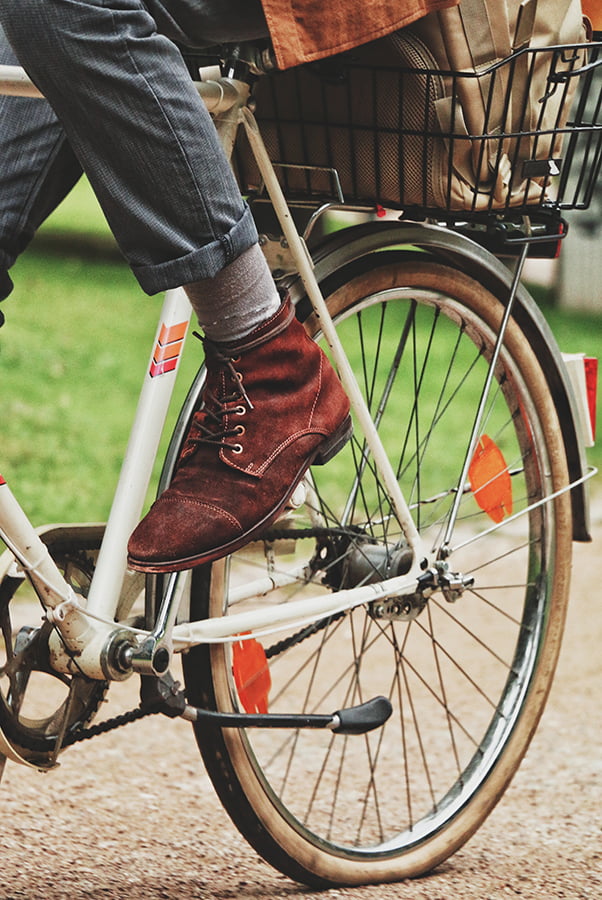 Tony Lafazanis is a proud  supporter of Cycle Toronto. They advocate for a safe, healthy and vibrant cycling city for all.
Please take a moment to watch the webinar Tony presented to Cycle Toronto members,  "Compensating Cyclists – Where there's a will, there's a way".
Toronto Bicycle Accident Lawyer
Every year, about 7,500 Canadian Bicyclists are seriously injured.¹  Here are some facts you should know about bicycle injuries:
In Ontario, under section 193 of the Highway Traffic Act, there is a reverse onus on the motor vehicle that caused injury to the bicyclist, to prove he or she was not in the wrong.
Even if the bicyclist has no auto insurance, the bicyclist is entitled to accident benefit compensation from the insurer of the motor vehicle, even if the bicyclist was 100% at fault.
If the motor vehicle does not have insurance or has not been identified, a bicyclist injured in a bicycle-motor vehicle accident can apply to the Motor Vehicle Accident Claims Fund for accident benefit compensation. If the bicyclist was not at fault, there may also be a tort claim against the Fund.
Where there is no other traveller or motor vehicle involved (so called single bicycle accidents), there may still be fault on those responsible for maintaining suitable road conditions. Examples of unsuitable road conditions may include icy conditions, deep potholes, improper sewer grates, and unfinished surfaces.
Tony Lafazanis has successfully handled cases involving bicycle-motor vehicle collisions and single bicycle accidents. Fault may lie with the motor vehicle, be jointly shared, or lie with the authorities responsible for maintaining roads/bike lanes. Tony Lafazanis will give you the expertise you need to get the compensation you deserve.
Insurance companies are nothing to worry about with Tony Lafazanis on your side!
Tony Lafazanis has won cases for people who are partially at fault for the accident they were involved in. Sometimes there is no clearly marked division between who is at fault. The court has the right to award compensation based on the percentage of fault for each person involved. For instance, your failure to use a turn signal or make hand signals does not excuse the other driver for running into you.
Talk to Tony Lafazanis before you settle with the insurance company!
No matter whether you think you were partly to blame for the accident or not, always talk to Tony Lafazanis before accepting the settlement offer from the insurance company. Keep in mind that insurance companies will try to get out of paying more than they have to, so their opening offer will always be low.
Hiring Tony Lafazanis is risk free. There is no legal bill to pay, if there is no settlement.
[1] http://bikesafety.caa.ca/cyclists/bicycle-statistics.php