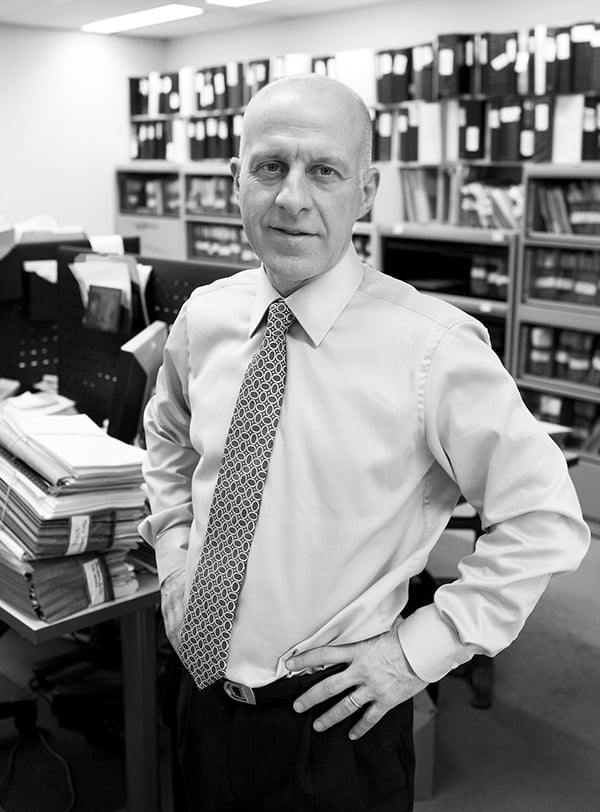 Tony Lafazanis is a client-oriented Toronto lawyer that gives prompt and personal attention to his clients. He makes the client his primary focus and ensures his full commitment to obtaining the compensation his clients deserve. Tony is professional and thorough, keeping clients updated throughout the entire process of a claim and is always available to answer questions. He is always there to help ease the stress and help you through the process by providing guidance as necessary. Tony is also a Greek-speaking lawyer that can communicate the entire process in the Greek language.
It is very important to understand all of your legal options in order to take the right course of action in every situation. Obtaining a consultation as soon as possible after an accident is of utmost priority. Tony is honest, professional, straight-forward, and easily accessible, with reasonable rates.
Tony Lafazanis received his Bachelor of Laws in 1981 upon graduation from Osgoode Hall Law School, and was called to the Ontario bar in 1983.
He is a member of the Law Society of Upper Canada, the Ontario Trial Lawyers Association, Toronto Lawyers Association and the Hellenic Canadian Lawyers Association.
"I am very happy with the work from Mr. Lafazanis. He helped settle my case and made it easy for me to understand what was going on. He spoke Greek very well, which made me very comfortable. I never felt like I did not understand. I am happy with my settlement. Mr. Lafazanis is a good, helpful person."
"Tony Lafazanis has been my lawyer for over 20 years and has represented me on several personal accident claims. On each of these, he successfully negotiated settlements on my behalf due to his legal knowledge. Based on his expertise, I would definitely recommend Mr. Lafazanis to anyone requiring the services of a lawyer for personal claims."
"I would like to take this opportunity to thank you for the great work you did with respect to my matter. You handled my case with professionalism and compassion, guiding me through this very difficult time. I felt that your extensive knowledge and experience was the reason for the successful outcome of my case that was beyond my expectations. Having you in my corner gave me the peace of mind that everything was going to get resolved to my satisfaction."