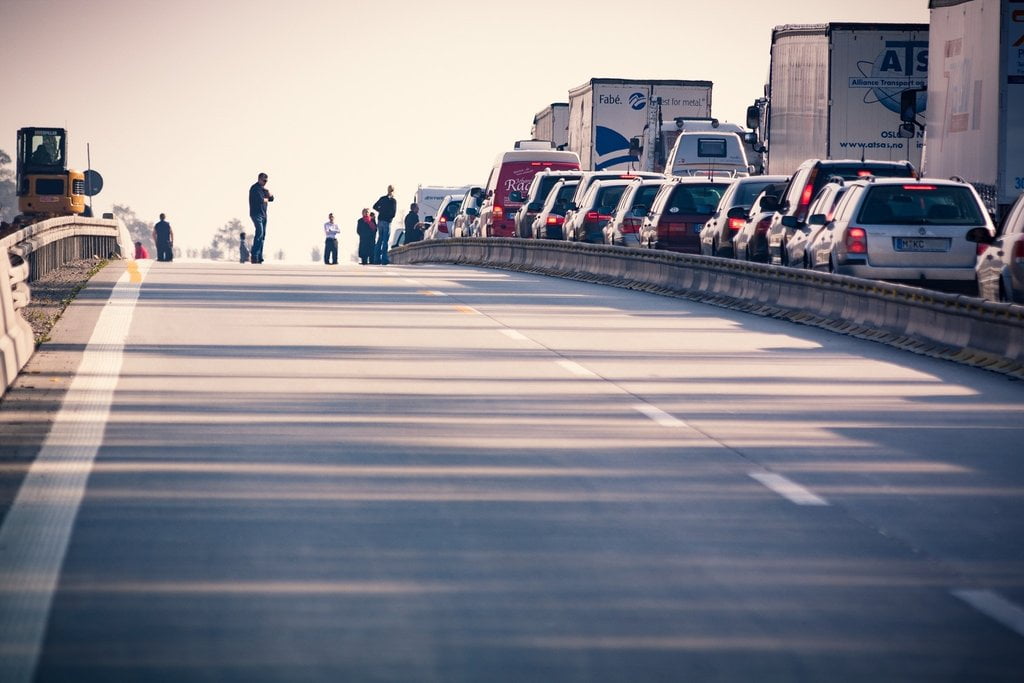 In Ontario, victims of motor vehicle accidents must navigate their available options for compensation. There are two ways victims can obtain compensation:
accident benefits claim and
tort claim.
It is important to understand how they interplay with each other. Seeking legal representation is a very effective way to navigate the legal system when dealing with these claims.
Accident Benefits Claim
When applying for accident benefits, you apply through your own automobile insurance company. These benefits are called Statutory Accident Benefits Schedule (SABS), and often referred to as "no fault" benefits. An injured person has the same entitlements, even if they are 100% at fault.
As a first step, you will be provided with an Accident Benefits Application Package which includes:
Application for Accident Benefits (OCF-1)
Employer's Confirmation of Income (OCF-2)
Disability Certificate (OCF-3)
Permission to Disclose Health Information (OCF-5)
Treatment Confirmation Form (OCF-23)
By completing this application package, you may be entitled to many benefits such as:
Medical, Rehabilitation and Attendant Care benefits:

All reasonable and necessary medical treatment; up to $3,500 if you suffered a "minor" injury and $50,000 if you suffered an injury that is not "minor";

Income Replacement Benefit: 70% of gross income up to $400 a week
Caregiver benefit: Up to $250/week plus $50 for each additional dependant
Housekeeping and home maintenance: Up to $100 per week, if that option has been purchased
Dependent Care benefit: Up to $75 per week for first dependent and $25 per week for each additional, to a total of $150 per week
Death and Funeral Benefit: $50,000 lump sum to an eligible spouse
Personal items (clothing, glasses, hearing aids, etc.) damaged in the car accident.
This is not an exhaustive list of the benefits you may access through the accident benefit insurer.
Your broker can help you increase the amount available to you in categories such as income replacement (up to $1,000 per week). The average insurance broker won't advise you on these benefits. Educate yourself on what is available to you.
Tort Claim
A tort claim must be filed in court within 2 years from the date of the accident.
The purpose of the tort system is to place the injured person in the same financial position they would have been, had the injury not occurred.
What is claimable in a Tort lawsuit against the at-fault party?
Wage loss and/or loss of opportunity to earn income (either in the past or future)
Treatment/medical expenses you incur
Special damages including mileage and parking expenses incurred when obtaining treatment
Housekeeping help
Pain and suffering amounts determined by what Courts have awarded in other similar cases to yours. Amounts incorporate variables such as the extent of your injury, how it has affected your life/ how it will affect you in the future, and the treatment you were required to receive (subject to a deductible).
Family Law Act claims, claims, or claims by relatives for the loss of the care, guidance and companionship of an injured person (subject to a deductible)
How Accident Benefits Claims Can Impact Tort Claims
SABS is intended to provide a minimum benefit, and may not represent the total amount of compensation to which you are entitled. A tort claim, however, is designed to place you in the financial position that you were in should the car accident not have occurred. That means in addition to compensation for pain, suffering, and loss of enjoyment of life, you can potentially receive compensation for all economic losses that arose from the injury, which includes past and future income and past and future healthcare expenses.
Since you can initiate a SABS claim immediately after the accident, you will have access to treatment that can properly assess the injuries you sustained and the treatment/services that you need. This ensures that your injuries, and the treatments and services that you require, will be documented right away. This helps inform what damages to include in your tort claim. For example, should you require $4,000 per month for treatment but you are only receiving $2,000 per month from your insurer, you can pursue the remaining amount through your tort claim. Also, if you exhaust the maximum amount of medical and rehab benefits you're able to claim through your insurer but there is a clear indication that you require further treatment, you can pursue those benefits through the tort claim as well.
There are risks involved when pursuing a tort claim while receiving benefits through your auto insurer. For example, "cashing out" your SABS (receiving a one-time, lump-sum payment from your insurer) may impact your tort claim.
Beginning January 1, 2020, people with civil court claims up to $200,000 will be able to use Simplified Procedure process, up from the previous $100,000. A jury is not available. This will cause more people to file claims under the Simplified Procedure rule, reducing the cost of resolving disputes. Accident benefits claims can help lawyers determine if using the Simplified Procedure process is suitable for their clients to recover tort damages.
Contact an Experienced Motor Vehicle Accident Lawyer
If you've been involved in a serious car accident, it's important to contact a legal professional as soon as possible to assess your claim and the compensation that you may be entitled to. Dealing with your auto insurer while commencing a legal action against the negligent driver is not something that you should do alone.
If you or a loved one has been in a motor vehicle accident, you can trust Tony Lafazanis to help you in your time of need and to obtain the maximum compensation to which you are entitled. Tony has over 35 years experience as a Motor Vehicle Accident Lawyer. Contact Tony for a FREE consultation.
Sources:
---