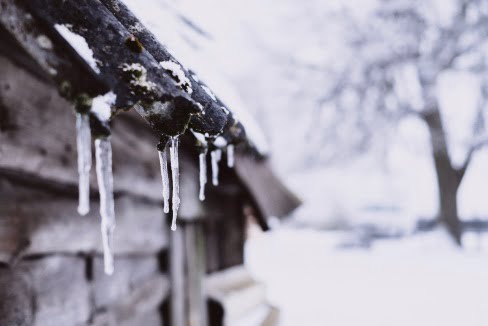 Slip and falls due to snow and ice are common accidents for Canadians in the winter. They can cause serious injuries and can limit someone's ability to work, live their lives as they normally would, and cause significant pain.
The property owner, tenant, or employed snow removal contractor who failed to properly clear the snow or ice may be "at fault". If you are someone who was injured, you have the right to bring a claim to be compensated. However, a new law may throw a wrench in many injured person's plans.
A recent amendment to the Occupier's Liability Act came into effect on January 29, 2021, for a fall on private property: 
potential claimants have only 60 days to serve the property owner, tenant, and/or snow removal contractor with written notice of a slip and fall due to snow or ice. This written notice preserves the injured person's right to file the claim in court at a later date, before the two-year limitation period.
previously, no such notice was required for private property
there are limited situations where late notice is excusable, for example:

if the injury is so severe that it was not reasonably possible to give notice, and the owner/tenant/contractor is not prejudiced by the late notice

If the person dies as a result of the accident, no notice is required but is still important to do

There are also several requirements for the content of the notice to be served:

date, time, and location of the accident

the notice must be delivered in person or sent by registered mail.
For individuals who have suffered this type of injury on public/municipal property, the written notice period is shorter, 10 days to serve the Clerk of the municipality.
What Is the Impact Of These Changes?
The new time frame to deliver notice of the claim, while beneficial to landowners, tenants, and snow removers, has the potential to bar legitimate personal injury claimants.
People are often unaware of the details of laws, so many would not understand the strict time restraints on this type of suit.
It can be difficult to find the appropriate parties to be served within a short time frame.
It also often takes some time for an injured person to realize the extent of their injury, or to recognize the need to seek legal advice.
What Is Needed After A Slip and Fall Accident?
For these reasons, and for the claim more generally, it is important to:
document the incident as quickly as possible – take pictures of the area and cause of the fall
gather witness contact information if any is available
seek medical attention following the fall
Hiring an experienced slip and fall accident lawyer to assist in these matters is now more important than ever. Without the aid of a Personal Injury Lawyer, many people injured in a slip and fall accident will not receive the compensation they deserve for their injuries.
Tony Lafazanis has over 35 years of experience as a Personal Injury Lawyer and assists clients in every step along the way including:
investigating the circumstances surrounding the accident
notifying who is potentially at fault
documenting proof of negligence
negotiating with insurance companies
representing clients in court.
If you or a loved one has been injured in a slip and fall accident, please contact Tony Lafazanis.
Don't take risks with the Insurer or Court system – Let Tony fight for you!
Hiring Tony Lafazanis is risk-free. There is no legal bill to pay if there is no settlement.
Sources:
https://www.ontario.ca/laws/statute/90o02
https://toronto.ctvnews.ca/new-ontario-law-will-allow-only-60-days-for-possible-slip-and-fall-claim-1.5265711