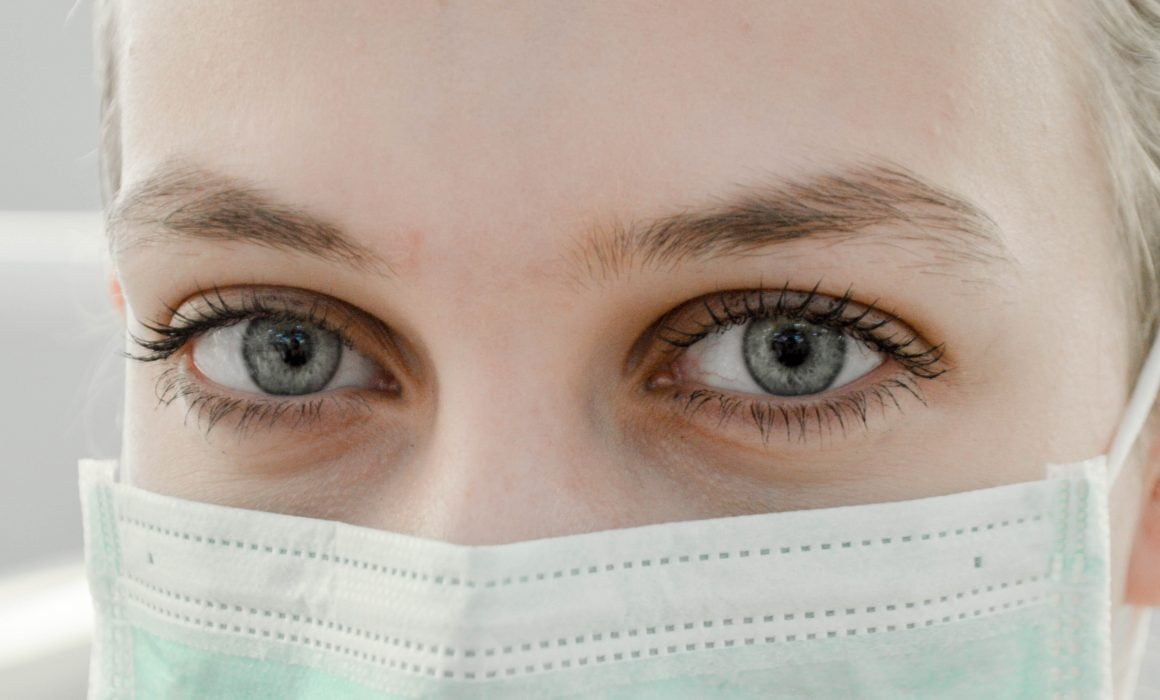 Ontarians and indeed all Canadians are learning to live life impacted by the COVID-19 pandemic. New workplace procedures and the challenges of working from home are two major changes, and many people have been temporarily laid-off or lost their jobs entirely. A claim for Disability insurance benefits may be appropriate in certain circumstances.
How can COVID-19 impact Disabilities and Disability Insurance Benefits?
Those who have pre-existing conditions or illnesses that may make them vulnerable to contracting COVID-19 may feel distressed. Those who experience mental health conditions such as anxiety, stress, and depression, might experience symptom exacerbation. Mental health challenges that impede your ability to work are legitimate disabilities and can be claimed under your Disability insurance policy. Mental health issues can be especially exacerbated for front-line workers such as healthcare professionals and other essential employees during this time.[1]
Employees who contract COVID-19 or whose mental and/or physical health is affected by it may be eligible to claim benefits under a Short Term Disability (STD) policy and if the mental and/or physical health challenges continue, may be eligible to claim benefits under a Long Term Disability (LTD) policy[2].
What is Disability Insurance?
Disability insurance is a type of insurance that is intended to protect, or replace your earnings when a disability prevents you from working. Policies can be purchased on behalf of a group of employees, by your employer, or individually, directly from an insurer. A disability can be caused by anything. Included are an accident, illness, sickness, physical or mental health symptoms.
Disability insurance benefits are usually anywhere from 50% to 100% of your income, if you are unable to work.
Benefits are calculated as a percentage of your salary and replaces your paycheque for a specific period of time. Each insurer will have different ways to calculate your specific benefits.[3]
What are Short Term and Long Term Disability Benefits?
Short Term Disability (STD) insurance typically replaces part of your paycheque for up to 6 months. STD coverage usually replaces between 50% to 100% of the employee's weekly salary.
Long Term Disability (LTD) insurance benefits generally begin when Short Term Disability benefits, Sick Leave benefits, or Employment Insurance benefits end. LTD insurance covers up to 2 years, after which an LTD claim needs reassessment.[4] LTD insurance benefits can cover approximately 50% to 80% of your pre-disability salary, up to age 65.
Qualifications for Short Term Disability Benefits
If you have been infected with COVID-19 and have disability insurance, you should be able to submit a claim for STD benefits. With the recommendation from the Canadian Life and Health Insurance Association (CLHIA), many insurance companies are making the following adjustments to allow people with the virus or who are adhering to a medically-directed quarantine, to receive their benefits as quickly and easily as possible:
waiving the standard waiting period for STD policies (ranging from 1 to 10 days) to start receiving benefits on the first day of diagnosis, separate from sick days which do not fall under the health insurance benefit and are managed by your employer.
waiving lab tests and doctor's notes requirements in favour of self-declarations.
If you do not have a COVID-19 diagnosis, are ill or have stress and mental health issues, you would file your claim through your normal disability insurance process.
The response to COVID-19 is constantly evolving and it recommended that you confirm your specific disability coverage details with your employer or insurance provider to get access to your most up-to-date benefits. [5]
How do I apply for STD Benefits?
To apply for STD Benefits, you and your employer will need to send a completed STD form package. This contains three forms:
A Plan Sponsor/ Employer Statement, which your employer completes and sends to the insurance company separately
A Plan Member's/Employee Statement, which you must complete and return to your insurer. This statement is where you provide information about your disability, how it occurred, your medical history, and your expected sources of income and benefits while you're on leave. Here is where you write why you are unable to work, in your own words.
An Attending Physician's Statement, which you take to your doctor to complete. This form is where your doctor provides medical evidence of your inability to work and may include notes and records to support your STD application. Your doctor must send this form to the insurance company directly.[6]
Qualifications for Long-Term Disability Benefits
Once your STD benefits run out, you can then file a claim for LTD benefits. LTD benefits are paid for up to two years if you cannot work at your regular job. After 2 years if you are not able to work at any job, you might be able to receive benefits until you turn 65. You apply for LTD benefits with similar forms and process as STD benefits.[7] Your insurance company will help you through the application process and provide you with the Employer Statement, Plan Member Statement, and Attending Physician Statement as they did for your STD claim.
What should I do If my disability claim is denied?
At any point in the application process, your claim could be denied. Some people appeal the denial, and their claim is often rejected because there is little incentive for the insurer to change their mind.[8]
Starting a legal claim is a better alternative. It puts more pressure on the insurance company, and can lead to a resolution. If your claim for Short Term Disability or Long Term Disability has been denied, it is very important to seek legal advice. There are deadlines for lawsuits and processes that an experienced lawyer can help you through to obtain your rightful disability benefits.
Tony Lafazanis has represented clients with all types of disability claims. He has the experience to settle your claim, often with a lump sum tax-free settlement.
The policies can be complicated to understand. Tony Lafazanis provides a free evaluation of your policy and how it may apply to your disability.
Hiring Tony Lafazanis is risk free. There is no legal bill to pay, if there is no settlement.
The following are links for COVID-19 and public health updates:
---
[1] https://www.camh.ca/en/health-info/mental-health-and-covid-19
[2] https://www.healthing.ca/diseases-and-conditions/coronavirus/does-your-health-insurance-cover-covid-19
[3] https://www.finder.com/ca/coronavirus-income-protection
[4] https://www.canada.ca/en/financial-consumer-agency/services/insurance/disability. html#toc2
[5] https://www.finder.com/ca/coronavirus-income-protection
[6] https://cdn.sunlife.com/static/canada/Sponsor/About%20Group%20Benefits/Forms/Package-Standard-PM-STD-LTD-E_RE.pdf
[7] https://www.legalline.ca/legal-answers/what-is-the-difference-between-short-term-and-long-term-disability-insurance/
[8] https://globalnews.ca/content/6796179/covid-pandemic-disability-claims/
https://www.clhia.ca/web/clhia_lp4w_lnd_webstation.nsf/0/F42BAB9738E8F6D18525855B006A3D3E?OpenDocument